Southend Chamber Music Club
Meeting at
St. Margaret's Church, Lime Avenue
Leigh-on-Sea, Essex SS9 3PA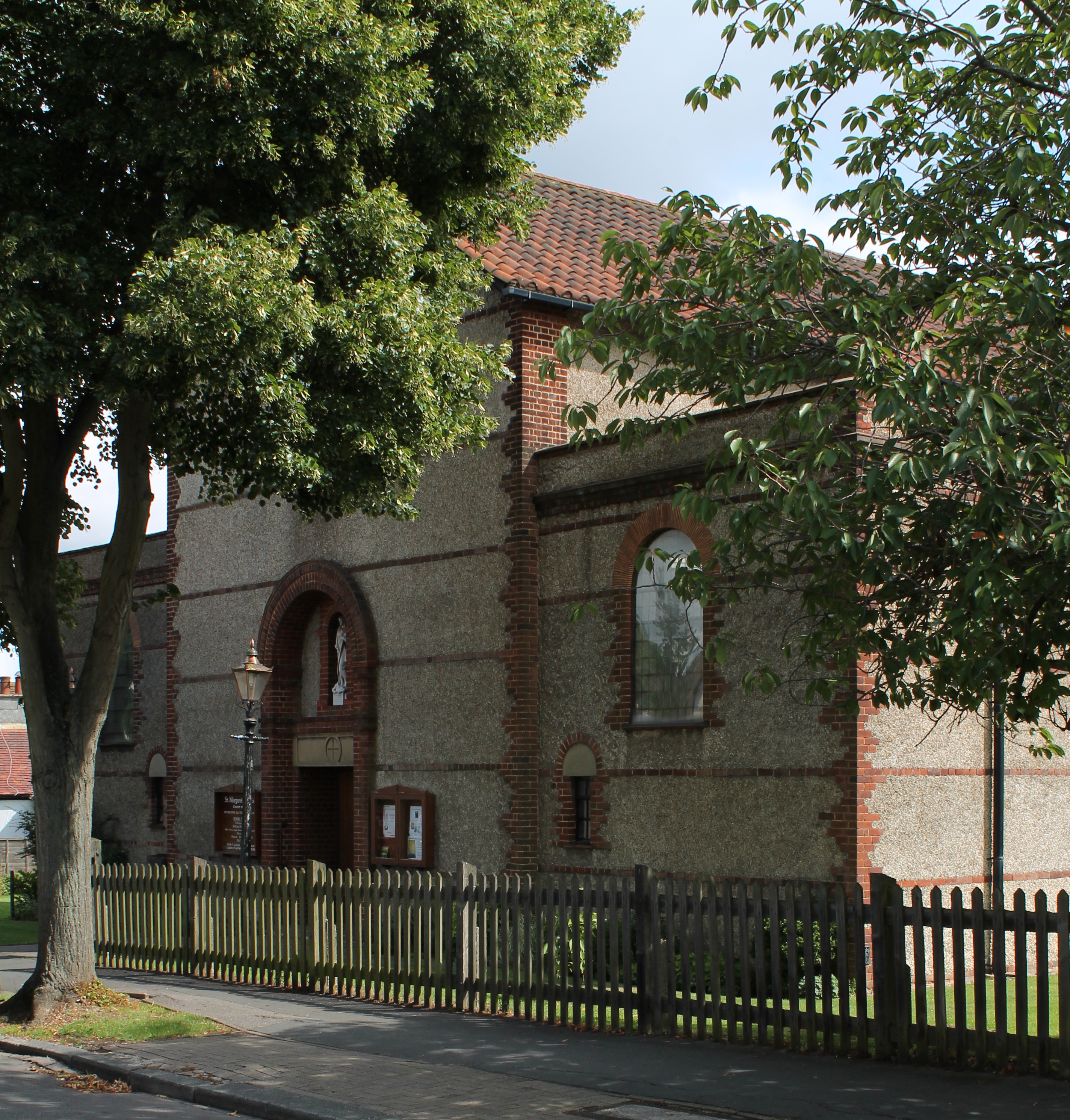 St. Margaret's Church, Leigh-on-Sea


All our concerts are held at:
St. Margaret's Church, Lime Avenue, Leigh-on-Sea SS9 3PA
* * * * * * * * * * * * * * * * * * * * * * * * * * * * * * * * * * * * * * * * * * *
Concert dates all at 7:30pm:

Saturday 13 May 2017*

This concert will include:
Schubert - Sonata in B flat for piano duet
Carlos Guastavino - Romance del Plata (Sonatina) for piano duet
Elgar - Salut d'Amour for piano trio
Boisdeffre - Sérénade for flute, violin and piano
Josef Suk - Bagatelle for flute, violin and piano
Gade - Jealousy for flute, violin, cello and piano

Saturday 17 June 2017
Saturday 9 September 2017
Saturday 18 November 2017
Saturday 10 March 2018
Saturday 5 May 2018
Saturday 23 June 2018
Saturday 15 September 2018
Saturday 17 November 2018

*changed from 29 April.



All visitors welcome, just £5 at the door
which includes a programme plus tea/coffee/biscuits during the interval


About Us

There are classical music clubs in many towns, but as far as we know, none quite like ours!
Music clubs and societies usually engage visiting professional musicians to perform for them, but we are different: we draw on our own membership for our concerts. Southend is an amazingly musical place, with two permanent symphony orchestras and at least ten choral and operatic societies. Over the years it has produced a steady stream of young musicians, many of whom have become famous performers - so we have a wonderful pool of talent to benefit from.
Because we want to encourage all ages and levels of ability, one of our concerts may include a quartet or quintet performed by professional or near-professional players, ensemble items by enthusiastic amateurs, and even a talented youngster trying out a piece for a forthcoming exam or college audition.
But performing at our concerts is not compulsory! The majority of our members attend our concerts simply to enjoy listening to a wide range of chamber music, and many use the contact opportunity to get together with other members to enjoy playing in small ensembles.
Our membership fee is £15 per year, with a whole-family rate of £25. This includes entrance to all the concerts plus interval refreshments.
Visitors are very welcome at all our concerts, for which the entry fee is £5 for adults or £1 for students and under 18s (unless stated otherwise against a concert date above). The entrance fee includes interval refreshments.
All concerts begin at 7.30pm and finish around 9.30pm
(During the interval freshly made tea and coffee, cold drinks and biscuits are available)
Works recently performed at the club include:
Scarlatti - Cantata Augellin, vago e canoro
Handel - German Arias
Maurice Greene - Phoebe (opera)
John Stanley - Zimri (oratorio) LISTEN BELOW
Faure - Dolly Suite for piano duet
Mozart - Piano Quartet in G Minor
Walton - Suite from Facade, arranged for piano duet
Rheinberger - Suite for Violin, Cello and Organ


Recent Performances
Listen:
See and Listen:
Saint-Saens, Danse Macabre Op.40 for piano duet

Dvorak Slavonic Dance op.46-4 in F major

Dvorak Legend Op.59-10 in B flat minor

Dvorak Slavonic Dance op.46-8 in G minor

Dvorak "Klid" from Bohemian Forest


If you would like more information then please feel free to contact either:
Roger Slade (Treasurer) roger@rslade.co.uk Email or
David Galbraith (Programme Secretary) david@galbraith-woods.co.uk Email